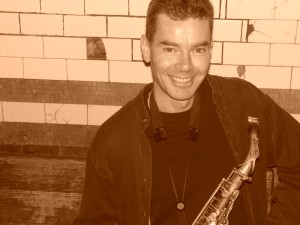 Sifu Calum Douglas-Reid began studying tai chi chuan in 1987 at the school of internationally renowned Grandmaster William C.C. Chen and became an assistant instructor at the school in 1999. He received his full teaching certification and the title Sifu in 2002, Calum competes in national and international tournaments and in 2004 received a medal at the prestigious Chung Hwa Cup in Taiwan.
Sifu Douglas-Reid teaches at the school, at NY health clubs and gives private lessons. He holds workshops in the US and Europe. Past and present clients include;
The Swedish Institute College of Health Sciences Department of Acupuncture
N.Y.C. Housing Authority Department of Community Operations
Center Light Health Care
Visiting Nurse Services NY
Center for Nursing and Rehabilitation
NYU
Saatchi  and Saatchi
HBO
The Studio School NY
Beginnings Residential Performing Arts Workshop
New York Health and Racquet Club
David Barton Gym
" Mr. Douglas-Reid's competence as a teaching professional exceeded every other Tai Chi instructor I have ever hired. He demonstrated a deep understanding of the art, excellent communication skills, and a genuine compassion for his students.I recommend him most enthusiastically as an instructor of this vital, life-enhancing practice." Peter Sklar, Ed.M. Harvard University. Director, Beginnings Workshop.
"As a retired New York City school teacher I was very impressed with Calum's ability to take the seemingly complex moves of Tai Chi Chuan and make them simple and easy to understand"  FR
"As a beginner, I was unsure what to expect but Calum introduced me to the basics of 'the form' and clearly conveyed how the enormous benefits of Tai Chi Chuan apply in everyday life. The course left me with a far greater awareness of my body and the principles by which all our movements are governed" RH